Our Eyewear and Eyecare Experts
Our eyewear experts – optometrist and medical adviser to The Vision Council Dr. Justin Bazan and CEO of The Vision Council Ashley Mills – are readily available for interviews upon request regarding an array of eye health and fashion topics. Don't hesitate to reach out to Hayley Rakus to arrange an interview, or to secure hi-res product imagery, product samples and/or additional information.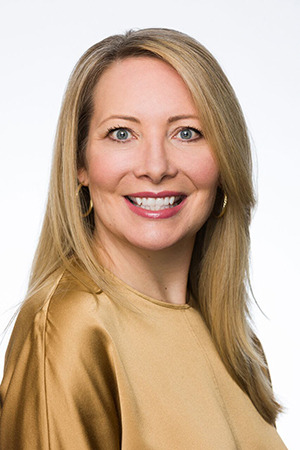 Ashley Mills, CEO of The Vision Council
With over 20 years of management, marketing and leadership experience, Ashley Mills has served as CEO of The Vision Council since 2016, after serving in roles as vice president of trade shows & meetings and director of marketing & shows. Under her leadership, the nonprofit trade association based in Alexandria, Va. supports the optical industry through a breadth of industry forums, advocacy, research, trade shows and executive events, and consumer education.
Notably, The Vision Council seeks to educate the public about the following eye-related topics: general eye health and the importance of annual eye exams for the effects of digital devices and the sun's UV rays on the eyes and the solutions available, and the fashionable aspects of eyewear for adults and children, alike. The Vision Council capitalizes on special events like National Sunglasses Day, back-to-school season, Healthy Vision Month and more.
Prior to her roles with The Vision Council, Mills held positions including director of communications for the National Restaurant Association Educational Foundation and director of public relations for The Council on Foundations. Earlier in her career, she honed her skills in public relations as vice president/managing director with Hill & Knowlton and senior account supervisor for Shandwick. Mills currently serves on the Board of Directors for the Optical Women's Association as well as co-chair of their Digital Marketing Committee, and is a frequent speaker at their gatherings.
Mills prides herself in being a champion for vision and through her role as CEO of The Vision Council, a voice for the industry.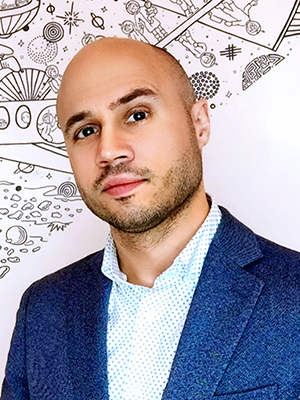 Dr. Justin Bazan, optometrist and medical adviser to The Vision Council
Justin Bazan, OD, is owner of Park Slope Eye in Brooklyn, Ny., which he established in the summer of 2008. Dr. Bazan is a recognized international speaker with an emphasis on practice management both in the eyecare industry and small business world. He is an avid industry writer and is a regular columnist in numerous trade publications.
Dr. Bazan holds several industry positions including President of the Optometric Society of the City of New York and he is involved in the American Optometric Association (AOA) as the Federal Advocacy Representative for New York State. He is also a member of the AOA New Technology Committee. Lastly, he is a proud co-founder of the Young ODs of America, a thriving nationwide network of burgeoning optometric all-stars.
On behalf of The Vision Council Dr. Bazan has appeared on top-tier news outlets – including "We Are Austin," "The Daily Buzz," "Daytime" and "KVUE Austin" among many other broadcast, print and audio outlets – spreading eye health messaging including the importance of an annual eye exam, protecting the eyes from harmful ultraviolet (UV) rays, the reported symptoms of digital eye strain and the solutions available to combat those symptoms.
Dr. Bazan is available to speak to everything eyewear and eyecare.